beginning of content:
Joliet Township High School District 204 Named an AP District of the Year
If you are using assistive technology and need help accessing this document in another format, please contact us via this email address:
ssd@info.collegeboard.org
Back
Joliet Township High School District 204 Named an AP District of the Year
Jose Rios, Director, Multicultural Communications
AP students, teachers, and district and school administrators from both Joliet Central High School and Joliet West High School gathered to celebrate their district, Jolliet Township High School District 204, being named a College Board Advanced Placement® District of the Year.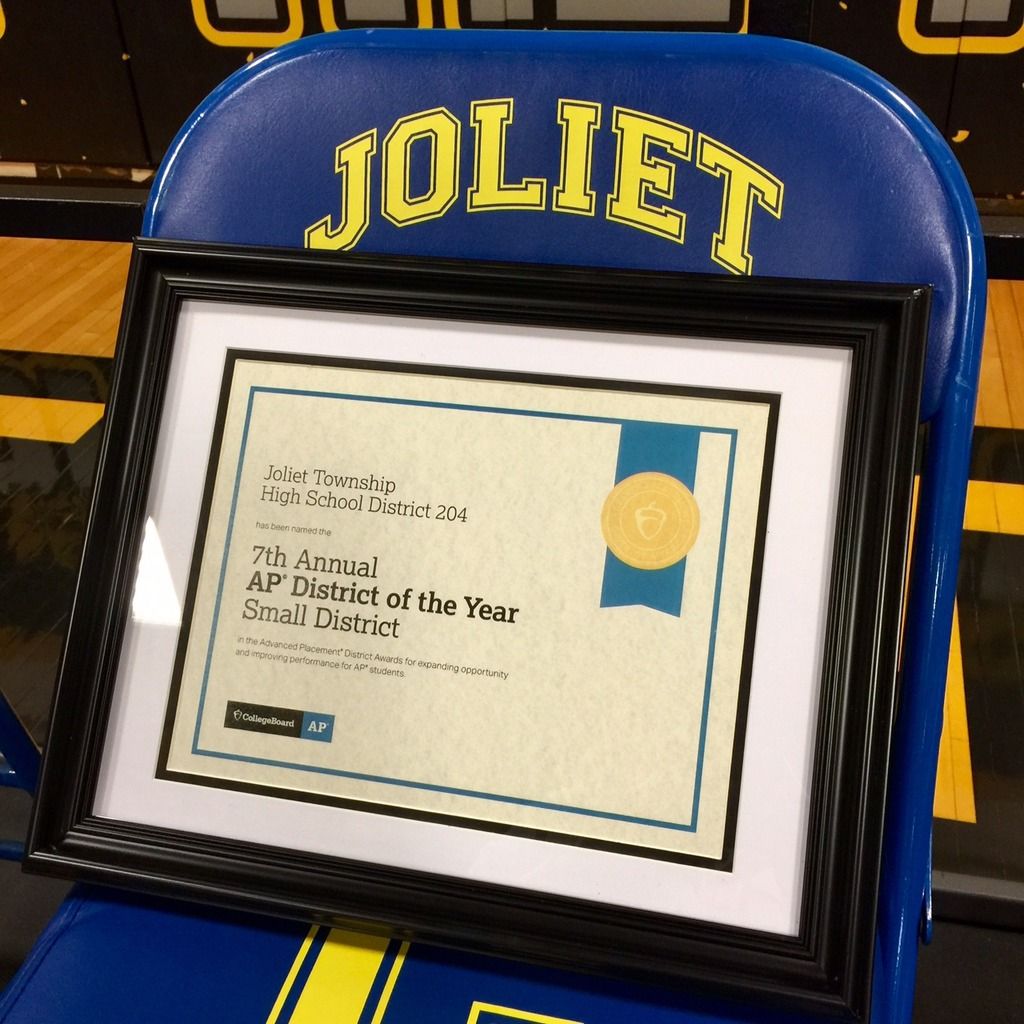 Joliet Township High School District 204, located in Will County, Illinois, was recognized for being a national leader among small-sized school districts—defined as having fewer than 8,000 students—for expanding access to AP courses while simultaneously improving AP Exam performance.
"Over the past 3 years, 200 more students have joined these college level courses and scores have gone up," said Trevor Packer, head of the College Board's AP program. "And that is incredibly rare—only three percent of high school district in the county see that phenomenon happen."
Joliet Township High School District 204 was one of 433 school districts across the U.S. and Canada to earn a spot on the annual AP District Honor Roll. From this list, three AP Districts of the Year (one for each district population size: small, medium, and large) were selected based on an analysis of three academic years of AP data.
"I am proud of our students and staff who have worked so hard to earn this national award," said Dr. Cheryl McCarthy, district superintendent and lifelong resident of Will County. "This is equivalent to the educational Super Bowl."
The award assembly, which featured a band and choir performances, also included remarks from two AP students representing the two campuses that make up the district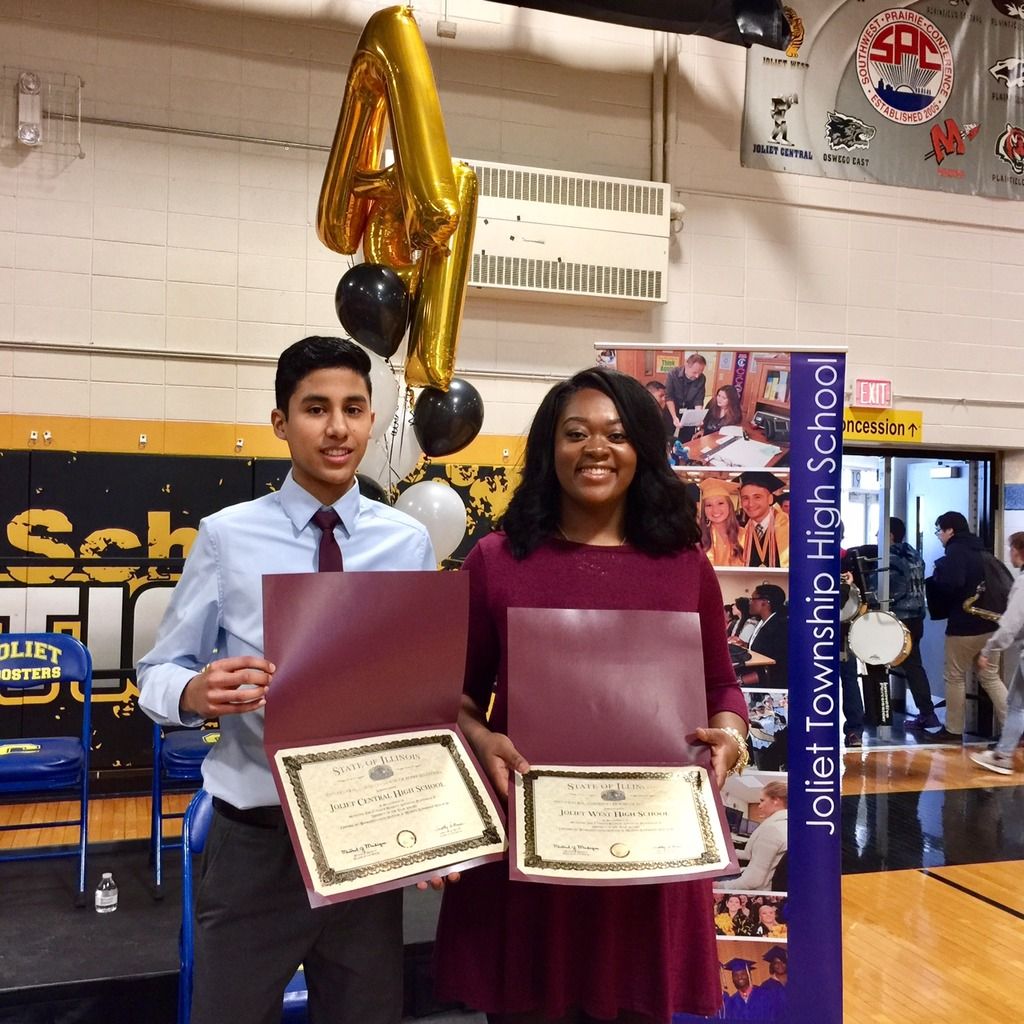 "AP is an amazing opportunity in high school because it gets you ready for college," said Jada Brand, a senior at Joliet West who is enrolled in 5 AP courses. "I know I'm 100 percent ready for college and anything that that comes my way."
"Once you take AP in high school, it really motivates you to take more challenging courses in college," said Jonathan Ortiz, a senior at Joliet Central who is also enrolled in 5 AP courses.
The district will also be honored in Washington, DC, during the 2017 AP Annual Conference in July. For more information about the upcoming conference, visit apac.collegeboard.org.