beginning of content:
The College Board Brings Together Counselors from 48 Countries
If you are using assistive technology and need help accessing this document in another format, please contact us via this email address:
ssd@info.collegeboard.org
Back
The College Board Brings Together Counselors from 48 Countries
Jose Rios, Director, Multicultural Communications
For over 40 years, the College Board's Summer Institute for International Counselors has provided an interactive training experience for counselors at international secondary schools. This year introduced a new partnership with New York University that facilitated summer institute events at NYU's global campuses this spring in Abu Dhabi and Shanghai, and finally at the end of June in New York City. All three were registered up to capacity merely weeks after the registrat forms were posted online.
The week-long NYU Greenwich Village event brought together participants from 48 countries. Most were school counselors or had university counseling as a part of their role. Sessions were led by admissions officers from a range of college types — Columbia, UC Berkeley, University of Pennsylvania, Wesleyan, and NYU — and experienced counselors from international schools.
Jim Montoya, senior vice president for higher education and international, welcomed attendees at the opening by commending the work of international counselors. "Higher education continues to grow and influence the world, and counselors play an important role in helping students make the transition from secondary school to higher education." Every year, more and more students are looking at post-secondary options across national borders and attending schools comprised of a mix of American, British, and local curriculums.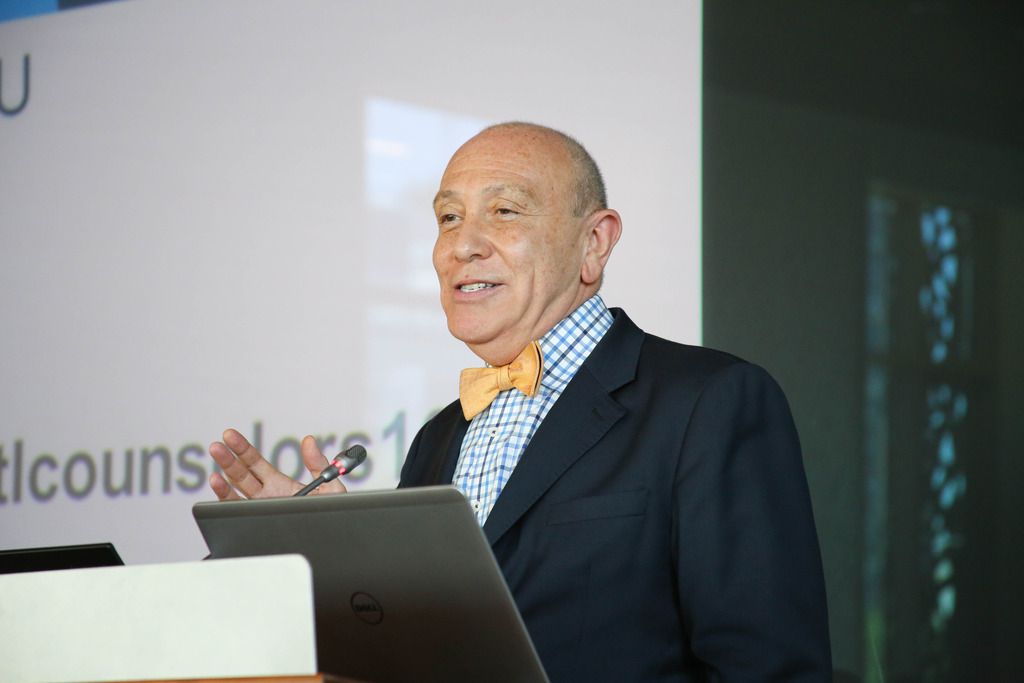 Session topics over the course of the week included: the role of "fit" in American higher education admissions, financial aid for international students, and trends in U.S. admissions including standardized testing. The institute also included a post-conference on applying to non-U.S. systems that typically receive significant numbers of international students, such as the U.K., Australia, Canada, Hong Kong, Singapore, and South Korea.
As expected in such a diverse setting, conversations also included culture and heritage. During the opening dinner, attendees carried on a long-standing institute tradition referred to as "Jack's Lounge," at which participants were encouraged to wear a national dress or bring cultural artifacts and share stories, experiences, and personal mementos from various travels. All had stories to share and were happy to learn from one another.